Details

Last Updated: Friday, 29 September 2017 14:16
Written by Elliott Caldwell
2017 Georgia Bike Summit presented by Bike Law Georgia
When - September 29-October 1
Where - Macon, GA - Marriot City Center as host hotel with events happening through out the city
Who - All bicycle advocates and friends from across Georgia and beyond!
Registration - Registration is live! Go here
Schedule of Events:
Friday night - 6:30PM - Casual ride/bicycle tour of Macon with Bike Walk Macon, meet at Just Tap'd - 488 1st Street in downtown Macon. We will have bikes available for attendees who can't bring their own. Can't make it to the ride? We will return to Just Tap'd at 7:30PM for a pre-Summit social event.
Saturday - 8AM-10AM - Pop-up bike lane installation (connecting the Marriott City Center to downtown Macon) with Newtown Macon
- All day program at Marriott City Center with speakers, presenters, dynamic conversations, and informative tabling
- 8:30PM - Unwind after the day's sessions at the Bearfoot Tavern (468 2nd St). We'll have a private room for Summit attendees to relax and catch up.
Sunday - Join Bike Walk Macon and others in Macon for Open Streets Macon
Sponsorship Opportunities
There are opporttunities for sponsors at all levels - please contact This email address is being protected from spambots. You need JavaScript enabled to view it. for a sponsor packet.
Presentations
10:30AM Session # 1
Thinking Outside the Lane: Creative Bike/Ped Funding Sources - Colin Moore, Grant Writer, City of Jacksonville, FL
Strategic Partnerships/Collaboration - Erik Speakman, Speakman Consulting
Bicycle Coops/Recycling Programs - Lessons Learned + Challenges from Athens and Milledgeville - Tyler Dewey and Scott Long, BikeAthens and Bryce Shows, Coop De Ville
11:30AM Session #2
Current Trends - Better Biking Through Pop Ups - Ian Sansom, Alta Planning + Design
Incorporating Bicycling Into Community Events + Festivals - Charise Stephens, Georgia Wellness and FItness Festival
Club Leadership in Advocacy – Let's Role with it! - Keith Larson, SouthSide Cycling Club)
1:15 Main Session - Let's Revamp Bike Ed! - Nedra Deadwyler, Georgia Bikes + Civil Bikes
2:15 PM Session #3
Youth Engagement of the Local Macon Community - Fletcher Batts, Cycles and Change Macon
Roswell to Macon: The Local case for Regional Connectivity - Nathan Sears, Bike Roswell Ride Director, Bike Roswell
The Health Benefits of Bike Share – A First Hand Perspective; Steven Cousins, Atlanta Bicycle Coalition
3:35 PM Session #4
Suburban Bicycle Advocacy – Small Budget, Big Dreams; Dennis Carman, Bike Alpharetta
Considerations for Cycling Events: Insurance, Safety, and Participant Satisfaction; James Parks, James C. Parks, Jr. Attorneys at Law, LLC
Bicycle Safety 101/Step 1 - Own a Bike? - Chelsea Carter, Georgia Safe Routes to Schools Resource Center
Registration
Registration is live! Go here
Host Hotel
Book special room rates at the host hotel, Macon Marriott City Center, here
Scholarships/Financial Assistance

Georgia Bikes wants all people to attend the 2017 Georgia Bike Summit, regardless of income level or access to resources. Please email This email address is being protected from spambots. You need JavaScript enabled to view it. for information about financial assistance.
----
Presenting Sponsor
Sponsors
In Partnership With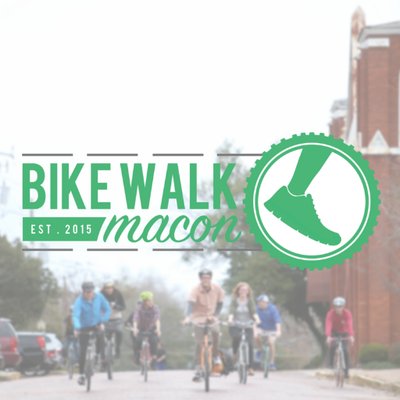 ---
Since 2010, Georgia Bikes is proud to present our statewide annual conference for advocates and professionals to gather, network and collaborate to help our state continue to be a better & safer place for people to ride a bike. If you're interested in learning about our past seven bike summit events, check them out here
The Georgia Bike Summit is taking place in conjunction with Bike Walk Macon's Open Streets event on Sunday October 1st. More info about that event here